Women Made Flying High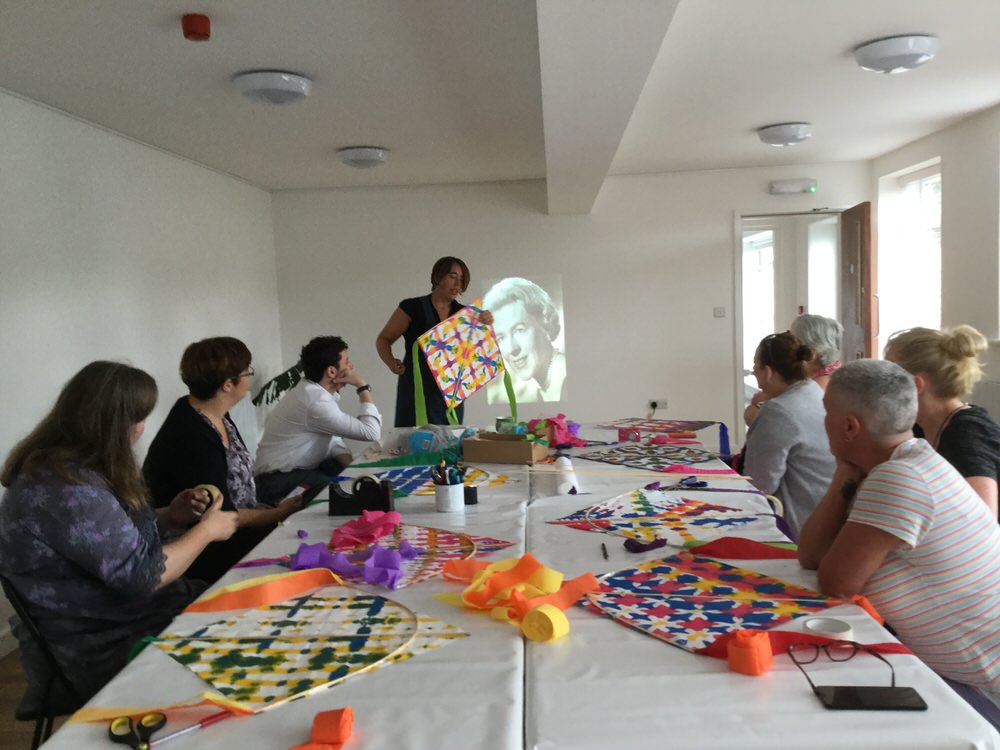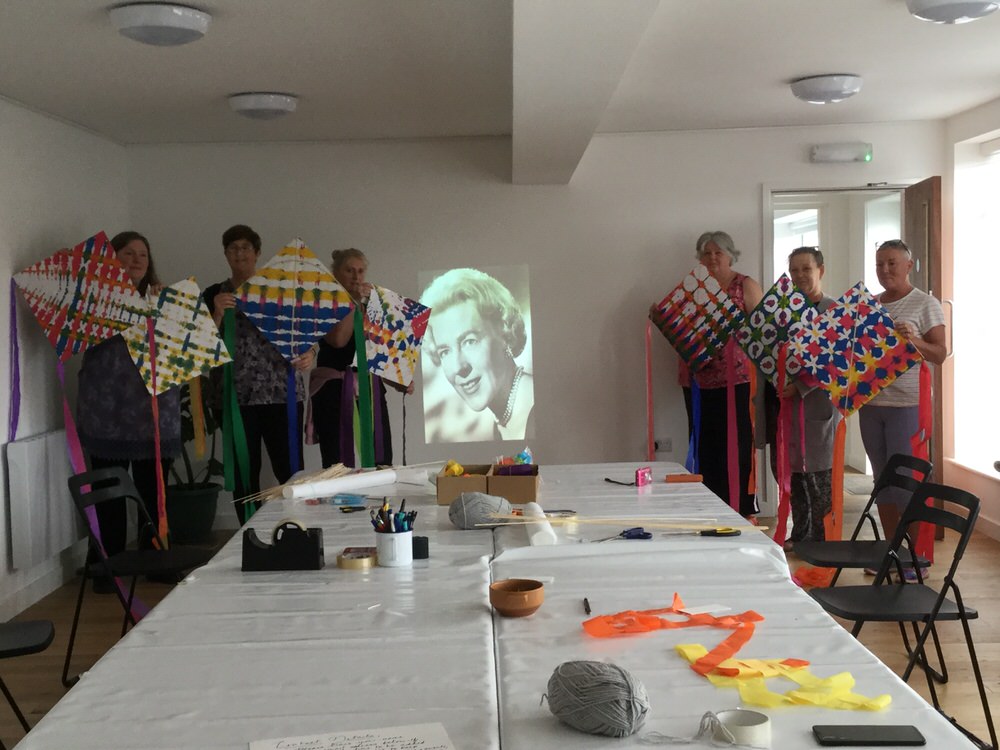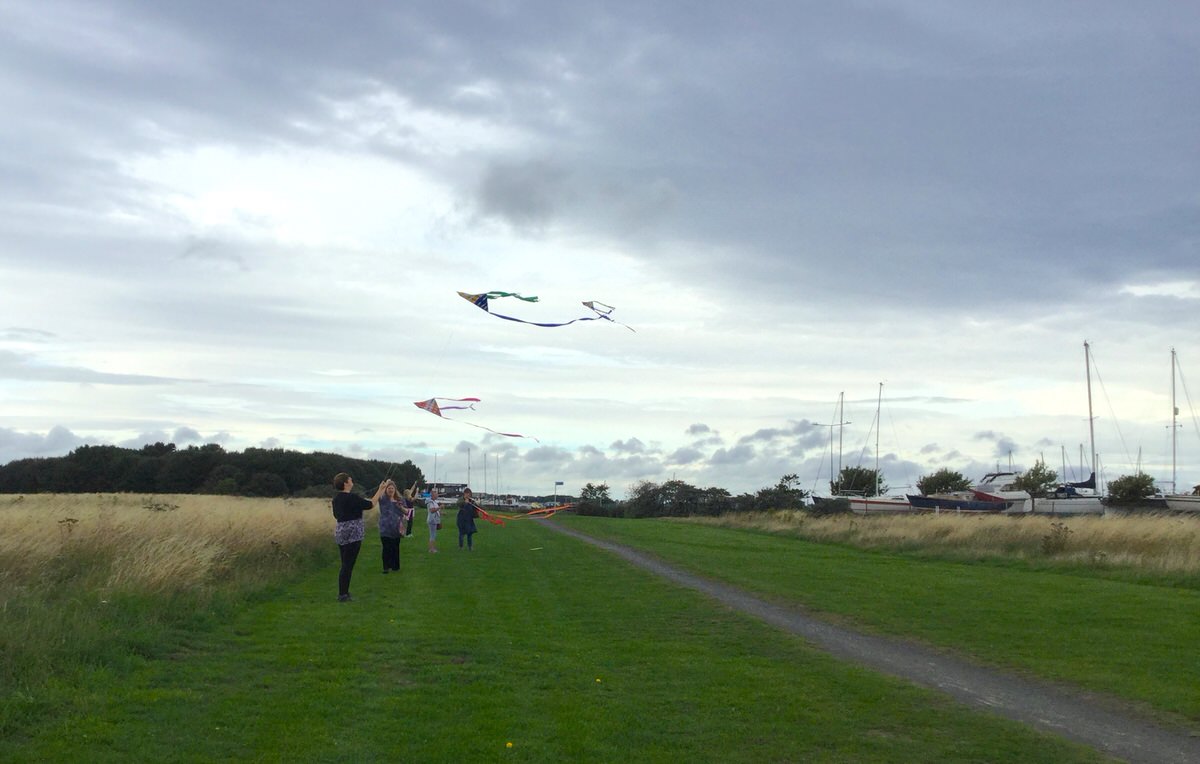 Women and girls flying high - doing what we like and liking what we do.
As part of our Women Made project we put out an open invitation for women and girls of Amble to participate in a creative kite making workshop in August. We used the traditional Japanese dying technique Shibori and simple construction techniques to create some beautiful handmade kites.
We all went down towards the harbour at Amble and together created a colourful show on The Braid - much appreciated by locals and visitors . It was an morning of stories shared and relationships built - the gentle power of sitting together and learning new skills.